---
目 次
---
About me †
I am an Indonesian studying agriculture in University of the Ryukyus. Recently I am interested in comparative study of religions. Hence, I would like to introduce some of it. I hope this page could be useful to you. Thank you.
---
Christianity: Bible †
Bible-King James Version
The Bible is a collection of sacred texts or scriptures that Jews and Christians consider to be a product of divine inspiration and a record of the relationship between God and humans. Many different authors contributed to the Bible. As an interesting fact, the word "bible" is not found in the bible.
Islam: Al-quran †
Al-quran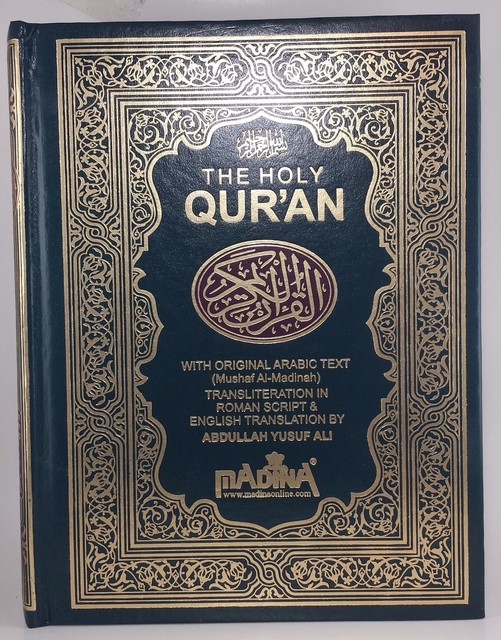 The Quran literally meaning "the recitation" is the central religious text of Islam, which Muslims believe to be a revelation from God (Allah). It is widely regarded as the finest work in classical Arabic literature. The Quran is divided into chapters (surah in Arabic), which are then divided into verses (ayah). Muslims believe that the Quran was verbally revealed by God to Muhammad through the angel Gabriel (Jibril), gradually over a period of approximately 23 years, beginning on 22 December 609 CE, when Muhammad was 40, and concluding in 632, the year of his death. Muslims regard the Quran as the most important miracle of Muhammad, a proof of his prophethood, and the culmination of a series of divine messages that started with the messages revealed to Adam and ended with Muhammad. The word "Quran" occurs some 70 times in the text of the Quran, although different names and words are also said to be references to the Quran.
Hindhuism: Vedas †
Vedas
The Vedas are a large body of knowledge texts originating in the ancient Indian subcontinent. Composed in Vedic Sanskrit, the texts constitute the oldest layer of Sanskrit literature and the oldest scriptures of Hinduism. Hindus consider the Vedas to be apauruṣeya, which means "not of a man, superhuman" and "impersonal, authorless". There are four Vedas: the Rigveda, the Yajurveda, the Samaveda and the Atharvaveda.